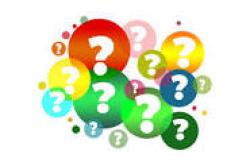 1. Do I need to take a course in the Social Sciences?
Probably. If you plan on receiving an A.A./A.S degree you will need a course in Social Sciences to fulfill your American Institutions requirement in the General Education Pattern. Social Sciences courses can also be used to fulfill the American Cultures, Humanities and Social and Behavioral Sciences requirements. Some Social Sciences courses also fulfill transfer requirements for colleges and universities including the UC and CSU systems.
2. Are there prerequisites for enrollment in a Social Sciences course?
All Social Sciences course recommend eligibility for English 1A or an equivalent. However, Economics 1 & 2 and History 18.1 & 2 require completion of Math 154 and Math 155 or higher.
3. Do you offer a course in the United States Constitution?
Although courses such as Pols 1 and Hist 17.1 cover the United States Constitution, our department does not offer a course specifically on the Constitution.
4. What is a learning community?
Learning communities are interdisciplinary, team-taught courses built around a key topic or theme. Their focus is to explore the relationship among disciplines in an active, collaborative environment that involves both students and faculty in the learning process. Students enrolling in a learning community will often experience a 20:1 student/faculty ratio or better and receive credit for two transfer courses. Check out our Econ 1A and Socs 12 courses if you are interested in participating in a Social Sciences learning community.